I know, I know - it's getting repetitive. This time, I don't deal with my own art being ripped however (I try to solve my own stuff in a hitman style - aim and shoot, no questions, no remorse). This time it is more interesting and I'm actually curious about how to deal with this stuff.
Case: Subject claims that he has a permission to re-post the image. What he does is re-sizing the original image for wallpaper purposes (the success is disgusting but people download it, tasteless as they are) and releasing it with a link to the original source (if there is an artist, he points at him/her).
Problem: The original author is not active anymore (at the moment) or is entirely uknown. Subject claims he asked for the permission and in the meanwhile uploads the picture anyway - cause without the original artist being able to respond, current dA policy favours the ripper.
Solution: I have no idea. I've reported several of the pictures I'm sure that belong to companies like Marvel (and I'm pretty sure they don't give permissions on daily basis). However, I'm positive that you can't post a picture unless you have the actual permission (as an answer to the demand) and not just if you asked (even politely).
Anyway - look for yourself (and observe the actual behavior of the subject):
[link]
--


Pricelist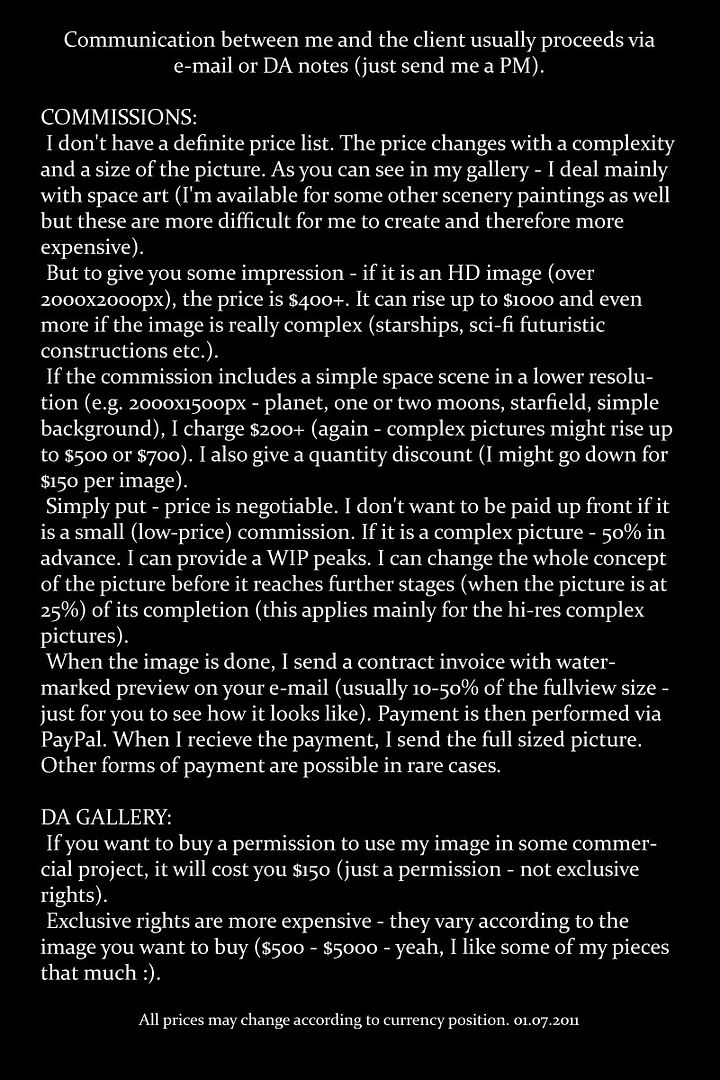 I'm proud member of: